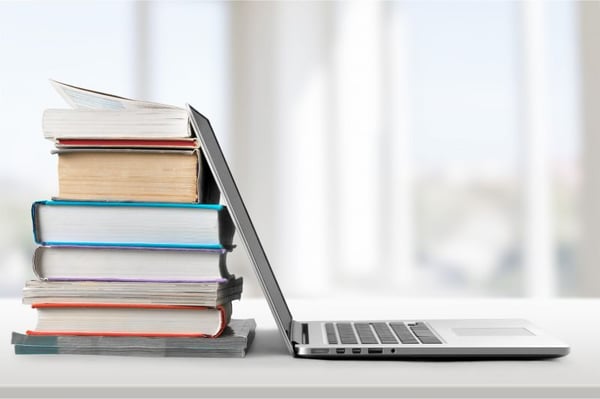 By 2020 the industry standard Flash plug-in will be completely dead. And with it goes decades of installed hardware and licensed software. School districts have spent hundreds of thousands of dollars in what they considered a "long term investment." Now with the end of Flash rendering all this unusable, where should they turn to run their virtual classrooms? And what about hosting the hundreds of recordings and files they've saved over the years that run on Flash technology?
Enter WebRTC and HTML5
Unlike Flash, WebRTC videoconferencing runs natively in your html5 enabled browser. Meaning no downloads and no memory hogging software on your systems. It also makes running a classroom a breeze.
A click of a link and students can jump right into a session - even on their mobile devices.
Classrooms of 10, 200, or 20,000 participants can take place without a teacher needing to bother IT for crashes.
It can integrate with Learning Management Systems, as well as apps and webpages via a RESTFul API.
For the past year Digital Samba has been overhauling OnSync to make it future proof. We've rebuilt our flagship videoconferencing software on WebRTC/HTML protocols. Our commitment will always be to make your full featured webinars and meetings a walk in the park. We have also made the decision to give added focus to schools looking to move away from legacy solutions.
(Click here to be notified of our official launch day!)
How OnSync will help you transition
We recently welcomed new team members to bolster our efforts in the educational market.
Rebuilt our system architecture for "elastic" cloud scalability and massive online live courses.
OnSync University is being revamped with all new content. Using new guides and videos, your whole faculty will have ongoing support.
We know the painstaking work you put into creating hundreds of hours of recordings, and we want you to have access. Our tech team is hard at work devising a way to migrate your recordings over, making them truly future proof.
And the best part - it'll cost your school districts a fraction of current contracts. No more upgrading every few years, and investing millions into servers that need ongoing maintenance. No more hiring dedicated staff and consultants to figure out how to run your systems. And no more feeling like you've spent a ton of money and only seem to use a few of your features. OnSync's new software will always be up to date and have the same unlimited license pricing our current customers love.
To find out how OnSync can help your school educate and collaborate with video, check out our virtual classrooms page, contact your OnSync sales point of contact.